Science + Nature
At PROcure, natural healing is better healing. Our line of First Aid products brings together the wonders of nature and the wisdom of science. We've combed the world over to find the best botanicals that complement proven ingredients from modern medicine. There's centuries of knowledge inside every box.
PROcure – a better way to heal and smarter choice for you and your family.
Allantoin
An effective anti-irritant for the skin, calming and soothing sensitive areas. Long associated with cell regeneraion & skin healing.
Aloe Vera
The Aloe plant has been used medicinally since ancient times as a multipurpose skin treatment. Known for its soothing effects, Aloe contains 9 of the 10 minerals essential for muscle health and recovery. Aloe also penetrates the skin 4x better than water alone, allowing the restorative powers of Epsom Salt to reach painful areas quicker.
Arnica Montana
Used for centuries as a natural therapy, Arnica Montana is produced from a bright yellow flower grown in central Europe and Siberia. Today, Arnica is trusted by professional athletes and prominent doctors the world over to relieve and soothe bruising.
Calendula
Calendula promotes healing of cuts, scrapes, chafing, minor burns. It reduces inflammation, soothes, & calms.
Coconut Oil
Coconut oil is a powerful moisturizer that is beneficial to restoring dry or flaking skin. It helps to strengthen skin tissue more deeply and eliminate dead skin cells while absorbing quickly into your skin.
Cucumber
Used directly on the skin, it has a cooling and soothing effect to soothe irritations, reduce inflammation, & help to hydrate the skin.
Hyaluronic Acid
A lightweight moisturizer well known for its skin benefits, especially hydrating to alleviate dry skin, reducing the appearance of fine lines and wrinkles and speeding up wound healing.
Hydrocortisone, 1% Max Strength
1% Maximum Strength Hydrocortisone relieves itching associated with minor skin irritations, inflammation, redness & rashes. Promotes healing of cuts, scrapes, chafing, minor burns, reduces inflammation, soothes, & calms and repair the skin.
Jojoba Oil
Heals and soothes skin with natural moisturizing emollients. Commonly used to treat acne, psoriasis, sunburn and chapped skin.
Licorice Root Extract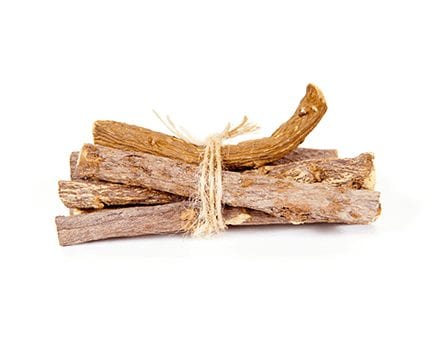 This extract has powerful antioxidants that help protect the skin from environmental & internal stressors. An anti-inflammatory it can comfort skin redness, rashes, itching & swelling.
Magnesium Sulfate
Magnesium assists the body in reducing inflammation and helping muscle and nerve function. Sulfates help to improve the absorption of nutrients, flush toxins and improve blood flow. Together, they form a powerhouse knockout for sore muscles and body aches.
MSM
MSM is an organic sulfur compound that is the third largest nutrient found in the body. Widely known for its joint health benefits, MSM is becoming more recognized for containing crucial nutrients that detoxify and reduce inflammation.
Olive Oil
Olive Oil is an antioxident that contains fat-soluble Vitamins A, D, E and K. Vitamins that can moisturize, nourish, soften & protect the skin.
Vitamin E
Vitamin E is an antioxidant offering skin moisturizing, protection & repair. A natural anti-inflammatory it can be soothing & help calm the skin.
Witch Hazel
Multi-purpose botanical used for centuries known as a powerful anti-oxidant and astringent. Astringent cleanses and tones all skin types. Treats blemishes and burns.
PROcure Products are Naturally Good for You & Your Family
No Mineral Oil
No Phthalates
No Alcohol
No Fragrance
No Petrolatum
No Parabens
Science
We give you all the medicine you need. The tried and true, tested and proved medicine you & your family need to treat everyday first aid issues. Safe and effective medicines like Hydrocortisone, MSM & Magnesium Sulfate that effectively treat a variety of ailments you can trust to work effectively, safely.
Nature
Our formulas include the very best  the earth has to offer to enhance our formulas to treat everyday first aid issues. Organic and natural ingredients like Calendula, Coconut Oil, Aloe Vera and Jojoba Oil work to improve the performance of our formulas and provide additional benefits.
let's share
This error message is only visible to WordPress admins
There has been a problem with your Instagram Feed.
Connect with PROcure on Social Media